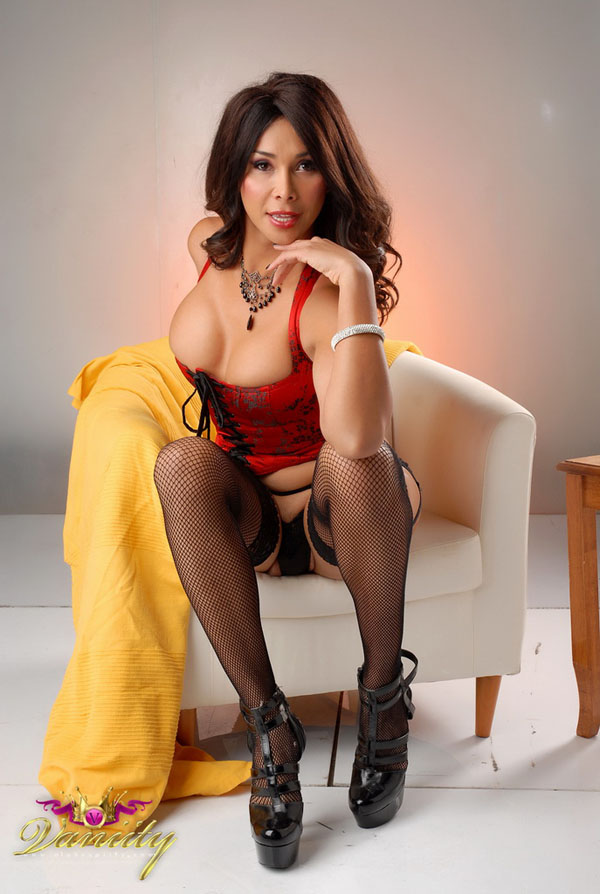 As the first transsexual ever to win an AVN award in 2004, sultry stunner
Vaniity
was catapulted to
shemale superstar
status. She's certainly one of the prettiest and naturally curviest Tgirls ever to model or make movies. Born in Uruapan, Mexico on July 26, 1973,
Vaniity
's big family (she has six brothers and four sisters) migrated to Sunnyvale in northern California when she was 7 years old. As a child, she always knew there was something different about her. "I always looked kinda feminine. I used to get teased in school cos I had a high voice and my mannerisms were always feminine," she says. Aged 5, she remembers browsing through a magazine and being attracted to the guys in it. When she said they were pretty, one of her brothers got really pissed.
Vaniity
learnt to cover up her true feelings from that early age. "I kept it all in. I knew there was no way to let it out. I went through life not knowing why I was different, " she recalls. Although one of her sisters was forever dressing and making
Vaniity
up, her heroine's were strong women. She always took the role of Wonder Woman when the kids played superheroes.